Annapolis Repeat Offender Attorney Defending Against Serious Charges
After a repeat DUI arrest in Maryland, get the help you need
A first arrest for driving under the influence (DUI) or driving while impaired (DWI) is stressful, but additional DUI arrests are even worse. The Maryland courts treat repeat DUI offenses more harshly, and the penalties can be much more serious. While legal representation is important for a first-time DUI charge, it is absolutely necessary for additional DUI charges. If you are facing repeat DUI charges, secure an aggressive Annapolis DUI defense attorney. My name is Gill Andrew Cochran, and I provide the residents of Annapolis and Anne Arundel County with the serious defense that repeat offender cases require. If you have been arrested for a repeat DUI offense, turn to Drew Cochran, Attorney at Law.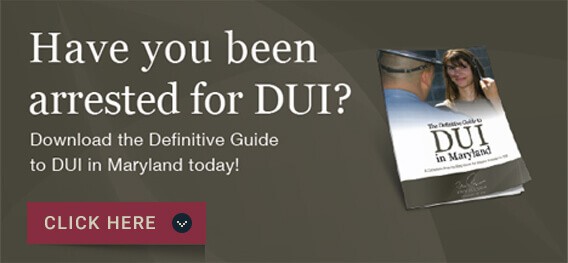 Defending you from harsh repeat offender penalties
DUI repeat offender sanctions can have serious consequences. Not only could you lose your driving privileges, but your bank account may suffer and you may also face jail time.
For a second DUI/DWI conviction, you could receive penalties such as:
Up to two years in jail
License suspension for up to a year
Fines of up to $2,000
Installation of an ignition interlock device on your vehicle
For a third DUI/DWI conviction, you could receive penalties such as:
Up to three years in jail
License suspended for up to 18 months
Fines of up to $3,000
Installation of an ignition interlock device on your vehicle
The judge may also order probation, community service, or attendance at driver safety courses. Additional DUI/DWI convictions can result in even harsher penalties. Throughout my nearly two decades of experience, I have handled countless repeat offender cases. As a seasoned Annapolis DUI/DWI defense attorney, I help protect your freedom and driving privileges.
Other consequences of repeat DUI convictions
Criminal penalties are not the only consequences of a DUI/DWI conviction. The Motor Vehicle Administration (MVA) may place alcohol-related restrictions on your driving privileges or suspend your license. With numerous repeat offenses, the MVA may even choose to revoke your license. To regain your driving privileges after a revocation, you must petition the MVA for reinstatement. On a personal note, your insurance rates are likely to increase, or you may not be able to get auto insurance at all.
While a lot of Annapolis DUI/DWI defense lawyers may be able to get you out of your first DUI charge with probation, this is a more challenging task for repeat offenses. When you are arrested for repeat DUI offenses, the court takes the stance that you have not learned your lesson. So, judges tend to hand down harsher sentences. This is why it's so important to secure the services of an attorney who has experience specifically handle repeat offenses. I have more than 18 years of experience in DUI/DWI defense, and I am prepared to fight on your behalf.
Defending your rights in Annapolis DUI repeat offender cases
A repeat offender conviction is a serious problem, and you need to take steps to protect your interests. At Drew Cochran, Attorney at Law, I work to provide my clients with an aggressive defense that is accessible and trustworthy. If you are facing repeat offender DUI/DWI charges, call my office today at 410-271-1892 or use my contact form to schedule a free initial consultation. Someone is available to take your call 24 hours a day and 7 days a week.
And remember: Keep Calm – and Call Drew.