Annapolis Homicide Defense Attorney Aggressively Fighting for You
When facing serious charges, you need a serious defense
A homicide is one of the most serious charges you can face under Maryland law. If convicted, you will be facing extremely serious criminal penalties, including life imprisonment. Whether you are charged with murder or manslaughter, these severe accusations require an aggressive and committed defense lawyer. My name is Gill Andrew Cochran, and I protect people facing the toughest criminal charges there are. At Drew Cochran, Attorney at Law, I provide clients with an assertive defense. When accused of homicide, you don't want to be represented by just any attorney. Choose an Annapolis homicide defense lawyer with the skill to get the results you need.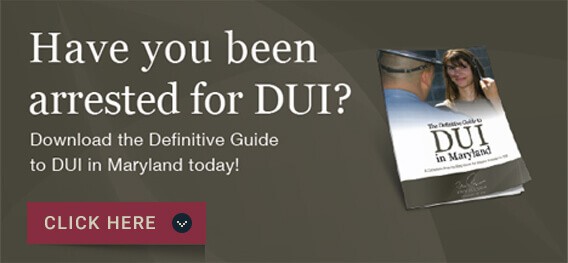 Types of homicide charges
When charged with homicide, you need the services of a criminal defense attorney who has the knowledge and experience to provide you with a rigorous representation. I handle the following types of homicide cases:
Felony murder
Manslaughter
Vehicular manslaughter
DUI manslaughter
Second-degree homicide
First-degree murder
The state of Maryland typically assigns very experienced law enforcement officers and prosecutors to investigate, prosecute, and handle homicide cases. These officials utilize very advanced technology, science, and other methods when they conduct homicide investigations and prosecutions. An experienced Annapolis homicide defense attorney understands these tactics and knows how to counter them in your defense. I work to expose any mistakes made by police or prosecuting attorneys throughout your case. You can rest assured that I will thoroughly investigate the charges against you, interviewing witnesses and reviewing any physical evidence.
How an attorney can help
The prosecution must prove specific elements to convict you of a homicide. I defend clients at every stage of the criminal process, including pre-file, trial, and post-conviction stages. I work with you to determine a strategy for each stage. Then, I ensure that every legal action I take is towards the best possible outcome.
If you've been charged with a homicide crime, don't speak with police before contacting Drew Cochran Law. You need a seasoned Annapolis homicide defense lawyer to speak on your behalf and ensure that you don't compromise your defense. The police can use coercive and forceful tactics to make you talk, but anything you say can be used against you in your homicide trial. Don't speak with anyone concerning any detail of your murder case. Politely decline to answer police questions and ask for your defense attorney. There's a lot at stake with a homicide charge. It's crucial that you meet with your lawyer as quickly as possible, even if you are only under investigation.
Put 18 years of criminal defense to work in your Annapolis homicide case
At Drew Cochran, Attorney at Law, I work hard to pursue a positive outcome for my clients. With 18 years of criminal defense experience in the Maryland courts, I understand how the system works. If you are facing a homicide charge, call my office today at 410-271-1892 or fill out the contact form. No matter the time, there is always someone available to take your call.
And remember: Keep Calm – and Call Drew.