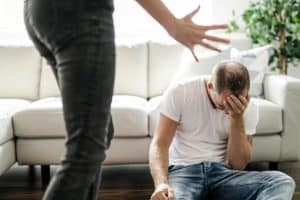 Acts of domestic violence aren't just confined to female victims. Many women are also charged with domestic violence and abuse in Maryland Nationwide. Males are also charged with abusing other males. Acts of domestic violence and abuse include physical, emotional, sexual, and other forms of violence, threats, intimidation, and unconscionable conduct.
The statistics that confirm domestic violence of men
According to the National Council Against Domestic Violence (NCADV):
One in nine men, and one in four women, experience "severe intimate partner physical violence," sexual violence from an intimate partner, and or stalking by an intimate partner. These acts cause physical and emotional injuries including fear, post-traumatic stress disorder, sexually transmitted diseases, and other consequences.
One in four men have been slapped, shove, pushed, or suffered more forceful physical contact by an intimate partner.
One in seven men have suffered severe physical violence such as burning, strangling, or beating – by an intimate partner during their lifetime.
One in 18 men have been stalked by an intimate partner – where they feared they would be killed or harmed.
In Maryland, 27.2% of men have experienced, physical violence, rape, or stalking by an intimate partner.
According to the Mayo Clinic, it can be more difficult to recognize domestic violence when the victims are male. Signs of domestic violence of men by either sex include:
Acts of physical violence such as hitting, kicking, slapping, or shoving
Forcing the male to have sex against his will
Preventing the male from seeing relatives or friends
Anger due to use of drugs or drinking alcohol
Controlling when a male victim can see a doctor or health provider
Signs of domestic violence or abuse if the victim is gay, bisexual or transgender include telling the male victim that the police won't help someone who is gay, bisexual or transgender or that if the victim files a complaint he'll have to admit his sexual orientation to the public.
Why male victims often don't file complaints or get help
According to Eureka Alert, a nonprofit news platform operated by the American Association for the Advancement of Science (AAAS), male victims face many barriers to filing complaints and getting help including. A British NIH study examined why men fail to get help in abusive relationships. The study found that male victims fear:
They won't be believed
They'll be embarrassed
They'll feel like they're "less of a man"
They'll lose contact with their children
The study also found that male victims often don't feel they qualify for support help.
At Drew Cochran, Attorney at Law, our Annapolis domestic violence lawyer understands domestic violence issues. Drew Cochran defends men and women who have been accused of a crime of domestic violence. He also defends requests by victims for protective orders. He works with counsellors who understand why domestic violence happens and when treatments are the better alternative to incarceration. For help with any domestic violence charge or complaint, call us at 410-271-1892, or fill our contact form – to schedule an appointment.