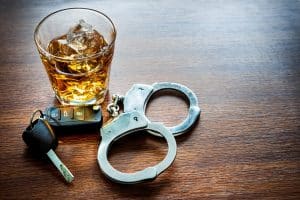 No one expects to need a lawyer, but no one expects to get charged with a DUI either (I assume). Life happens. The unpredictable happens. Whether a genuine mistake borne from an addiction or another example of overzealous cops trying to meet an arrest quota, it can and does happen to everyday people just like you. And if it does, you'll need some help.
DUI law always assumes the driver is to blame, regardless of the actual details of the case. When the law was written to punish people in your position as harshly as possible, rest assured that almost everyone in that courtroom will be working as hard as possible to prove your alleged guilt.
So, what can you do? You can get an attorney, is what. Specifically, you can get an aggressive, well-reviewed Annapolis criminal defense attorney with specialized experience in DUI cases. Even more specifically…me. You can get me. You get me? Yeah, you get me.
But seriously, you do need an attorney, but you should do your research. Bad representation can be worse than no representation, even with the best of intentions. This isn't about me stroking my ego; this is me trying desperately to explain why I can help, so you don't learn the hard way just how much damage a bad attorney can do.
Criteria to look for in your Annapolis DUI defense attorney
When you're charged with any sort of crime, you have the right to some sort of legal representation. This can come by way of a private attorney (hi) that you hire yourself or a public defender appointed to you by the court. Typically, the latter happens if you can't afford the former, but the former can pay for itself when it gets you out of prison. It's not that public defenders are bad or unhelpful, but they're usually swamped by massive caseloads and won't represent you during the subsequent DMV proceedings DUI cases require, leaving you to deal with it yourself.
If you'll recall, avoiding that situation was kind of the point. You are never going to be their only — or even highest — priority, and they may not have the time to review your case as carefully as they should. You also don't get to choose which one you get, so if you get a public defender who doesn't have a lot of experience in DUI cases, well — get a nice prison tat for me.
Private defenders such as myself represent you through both criminal and DMV proceedings. We attend every routine court appearance so you don't have to (unlike public defenders). And, since you are able to thoroughly research and carefully choose who represents you, you have the option of selecting an attorney who specializes in DUI cases (again, hi) and knows exactly how to navigate them.
The American Bar Association outlines the following criteria a good criminal defense attorney should meet:
Zealous protector of constitutional rights
Loyal client advocate
Courageous defender in court
Ethical and principled representative
Proponent of criminal justice reform
Professional and highly qualified to practice
Discrete and confidential
Candid about possible negotiated settlement
Fair minded and aware of implicit discriminatory biases
Diligent and punctual
That's how I can help. By meeting every single one of those criteria and going beyond, and I do it without even trying. I do it because my care for my clients is genuine, and it's what each and every one of them deserves. Pair my passion with my decades of experience and specialization in DUI defense, and I can't silver-platter myself better than that.
But don't just take it from me. Check my reviews, check my sources. Check out this whole page of satisfied clients. And if you're still not sure, give me a call and let me personally address your concerns.
How the right lawyer can help an Annapolis DUI case
The wrong attorney can kill your case, and the right attorney can save it. When it comes to cases as serious as DUIs, the right attorney needs to work diligently and efficiently on your defense as soon as possible. Maryland takes DUI convictions at any level incredibly seriously, and you might be facing prison, thousands in fines, and a complete loss of your driving privileges (depending on the severity of your alleged offense).
Earlier I mentioned that the court will want to convict you, and I meant it. When you have a good attorney on your side, though, they know how to volley back anything the prosecution sends and poke holes wherever possible. Even if your charges aren't able to be dropped completely, your attorney's tailored defense may get you into an alcohol treatment program in lieu of prison, reduced fines, or even simply less time behind bars.
The point is, there is always something the right attorney can do. Any attorney who claims a case is "hopeless" from the outset is not someone who want on your side. There are plenty of DUI defenses available alongside new, personalized negotiations if necessary, and you should always feel secure in the metaphoric hands of the person you've hired to represent you.
You don't want to be convicted, and I don't want you to be convicted. I want you to have a fair, reasonable, unbiased trial that doesn't result in you being wrongfully stripped of your rights and freedom. At Drew Cochran, Attorney at Law, we really do know what we're doing, and I really do want to do it for you. You can reach me anytime at 410-271-1892 or via my contact form to get started, even if you just want to ask me questions. I serve clients in Annapolis and Ellicott City and throughout the state.
Just remember — Keep Calm, and Call Drew!